With 100M active users across all of its apps, APUS Group launches a mobile browser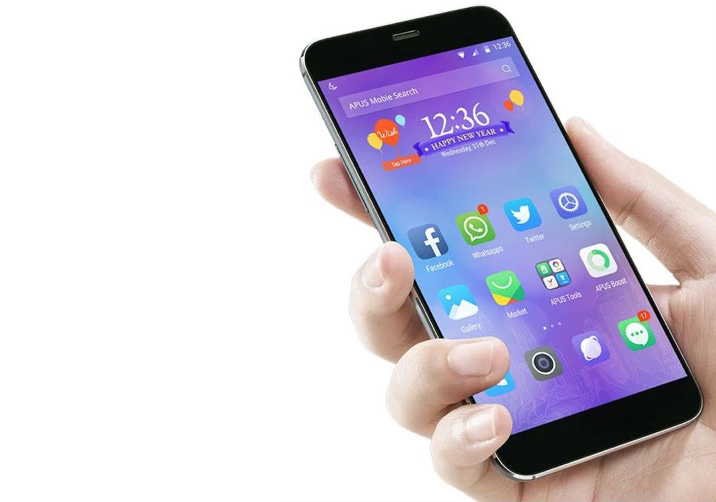 APUS Group, the Beijing- and Silicon Valley-based mobile developer that makes one of Android's most popular launcher apps, today revealed its flagship mobile browser, APUS Browser. It's now available for free on Google Play.
Mobile browsers aren't exactly exciting territory and might even seem like a bad investment to some, but they're still among the most-downloaded apps in big developing markets like India and China.
APUS' new browser is tailored for emerging markets with low internet bandwidth. A 'no image' mode loads pages without photos and videos. It promises to load pages quickly even on 2G connections, and it boasts a minimal RAM footprint for faster speed and less strain on budget devices.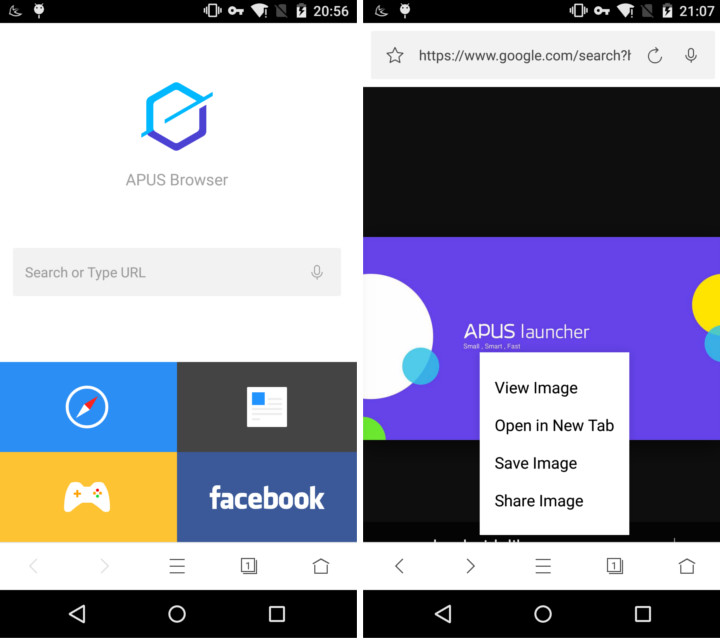 APUS Browser looks to be gunning straight for UC Browser, the current market leader among third-party mobile browsers with 11.1 percent of mobile browser pageview market share worldwide, according to StatCounter. It's followed by Opera and Dolphin Browser. China and India have led UC Browser's growth, reporting over 500 million quarterly active users. UCWeb was wholly acquired by Chinese ecommerce titan Alibaba in June 2014.
Of course, none of these third-party browsers are likely to unseat pre-installed rivals like Safari, Chrome, and Android Browser.
APUS is now one year old and claims to have 100 million monthly active users (MAUs) across all of its apps. The most popular by far is APUS Launcher, which in January reported 70 million MAUs. When we first interviewed CEO Li Tao in November, he said about 38 percent of users were in Asia.
APUS in January raised US$100 million in series B funding led by Chengwei Capital, SIG, and Qiming Venture partners, bringing its total funding to US$116 million.
APUS Group's other apps include APUS Booster, APUS Mobile Search, APUS App Radar, APUS Notification, and APUS Tools. Those sorts of utility apps have proven to be a major money maker when it comes to mobile ad spending. They've also been some of the only Chinese apps to find success beyond mainland China's borders. Cheetah Mobile, Sungy Mobile, UCWeb, and even Baidu are all funneling money into developing these sorts of seemingly dull apps.
Download APUS Browser on Google Play
Download APUS Launcher on Google Play