In November, APUS Ranks in World's Top 10 applications
Recently, App Annie, the well-known data provider of mobile application analysis, released its November 2014 application index. The report pointed out the emergence of lightweight applications, which have become especially popular in emerging markets. With 100 million users, the APUS Launcher has become one of the top 10 mobile applications worldwide, which ranked No.1 among all launcher products.
Top apps worldwide in Nov 2014 (iOS & Google Play combined)
Other products in top apps besides APUS Launcher have been created by giants of mobile Internet in each country. For example, Facebook's products hold the top 4 positions, followed by Skype, Cheetah Mobile, Baidu, Rakuten, and Line. As a start-up that was just founded in June 2014, APUS Group has been able to become one of the top ten application developers in just five months. In addition, APUS Launcher has become the most popular Android launcher worldwide.
Among all Android launchers, APUS Launcher is the smallest, yet powerful application. In addition to traditional launcher features such as customizing wallpaper, APUS has been installed by many users by various innovation and outstanding user experience.
With new product positioning of "small, fast, simple", APUS has set new standard for Android launcher. Leading many companies to stop beautifying their traditional launcher, and jumping in the arms of light-weight launcher.
APUS's Smart Categorization provides automatic categorization for Android applications, and the first of its kind, Swipe to Change Folder reduces the steps that user needs to switch between folders.
APUS Radar enable user to find and install hot apps nearby easily, its innovative style of radar is the first among Android launchers.
APUS Mobile Search enable user to search everything directly on home screen, including web, applications and contacts. Not only does this enhance the connection between the user and internet, it also reduces steps the user must take to access the Internet. This feature is also the first among Android launchers.
The single-layer screen of APUS makes Android phones as simple to use as iOS, and user will never again have to look for an app screen by screen.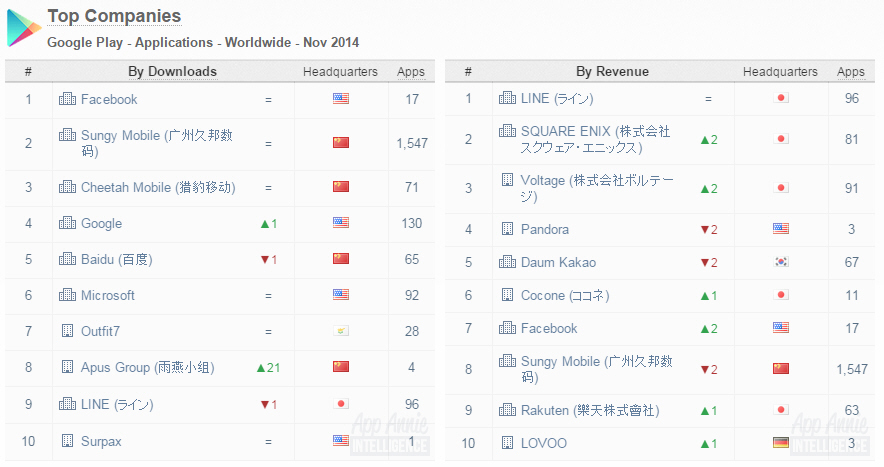 APUS Group has now become one of the world's Top 10 developers
Due to pioneering mini size (from its initial release at 1MB to its current size of less than 2MB), APUS quickly gained outstanding reputation in emerging markets around the world. Within these markets, low-end smart phones is very popular, and memory and performance is limited, users have a strong need for a system like APUS. These features were enough to quickly make APUS sought after by global users. Indeed, within six months, total user of APUS had exceeded 90 million, and monthly active users had exceeded 70 million. Today, APUS is the highest-ranked third-party launcher application on Google Play.